AVC management
This is a recycling center management access system that creates accessibility, profitability and control of operations surrounding a community's recycling centers.
Registration – Access control
The system leads to considerable cost reductions when compared to traditional access control systems. This system allows community residents to register themselves via Internet using their drivers license or ID card along with a personal PIN code to gain access to the community's recycling center.
Invoicing – Statistics
The system has functions for handling invoices and statistics. This allows the ability to, for example, charge companies according to various tariffs and to plan staffing and opening hours.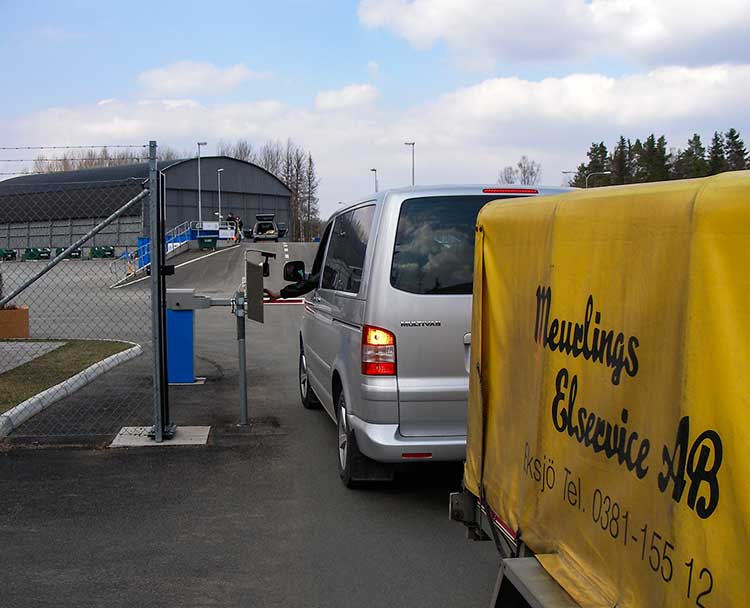 Eksjö Energi chose ÅVC Management from TLab West